Lyon, a city at the crossroads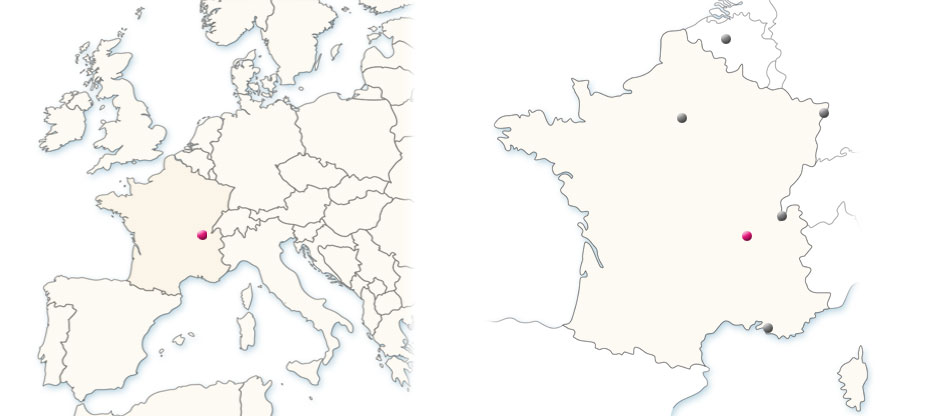 Norway
Sweden
Denmark
Ireland
Poland
United
Kingdom
Netherlands
Germany
Belgium
Czech
Republic
Slovakia
Austria
Hungary
Switzerland
France
Italy
Spain
Portugal
Brussels
Strasbourg
Paris
Geneva
Lyon
Marseille
Lyon is found at a crossroads which ties together the North Sea and the Mediterranean, Eastern Europe and the Atlantic Ocean. Located in east-central France, at the confluence of the Rhône and Saône rivers, the city spreads across a plain surrounded by mountain ranges, with the Massif Central to the west and the Alps to the east.

Because of this geographical advantage, Lyon has been able to use its natural assets to build an effective and diversified network of connections which facilitate access to the city:
By train
With two stations in the city center - Part-Dieu and Perrache - and a third located at Lyon-Saint Exupéry Airport, Lyon is one hour and forty minutes from Marseille, an hour and fifty minutes to the center of Paris, three hours and fifteen minutes from Strasbourg and five hours from London.


By plane
Saint Exupéry Airport (located 25 km from the city center) has three terminals with connections to numerous countries. The new Rhônexpress tramway line connects the center of Lyon (Gare de la Part-Dieu) to the airport in less than thirty minutes.